The Black Assassins, Sixfthick, The Aampirellas, The Fred Band, The Itty Bitty Big Time Polka Band, Star Sludge, Dick Desert and Lola.

For the first time in two decades, The Black Assassins, reformed for one gig only to launch their CD: The Black Assassins Greatest Hits.
The last time The Black Assassins played Brisbane was on 8th December 1985 at 4ZZZ's 10th Birthday Party and 20 years and 2 later, their CD launch performance the Trash Video 10th Birthday Party at The Rev in Fortitude Valley on 10th December 2005 saw the band balaclava'd up and sounding true to form and featured seditious acts with a life size dummy of John Howard and a smaller dummy of the Queen.

The photos below of The Black Assassins at this gig were taken by Jane Grigg.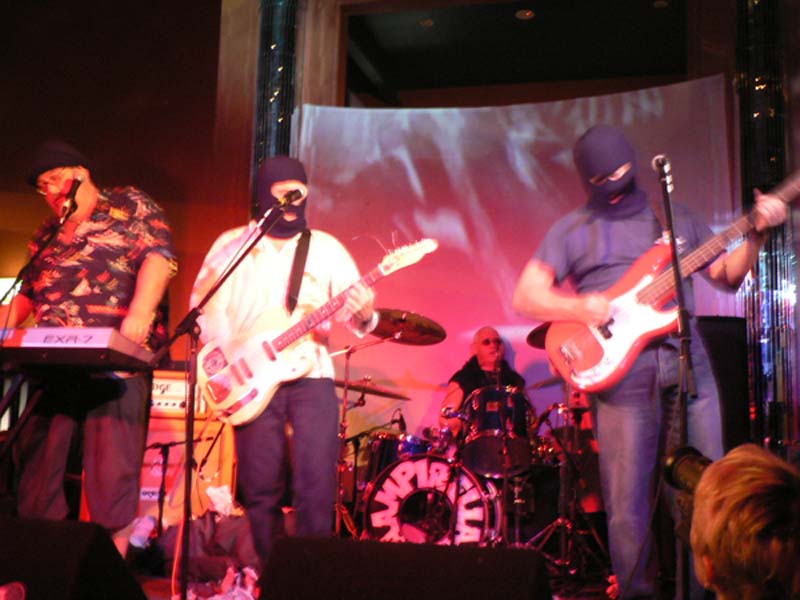 The Black Assassins CD launch at the Trash Video Bash, at The Rev, Brisbane.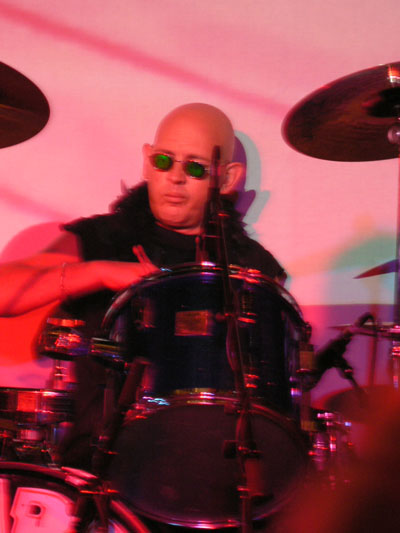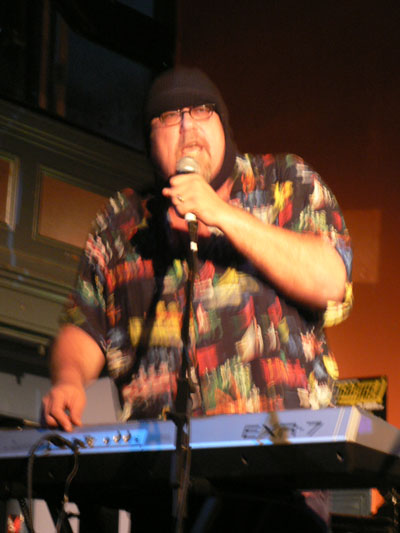 Lee Harvey Hinkley Sirhan Chapman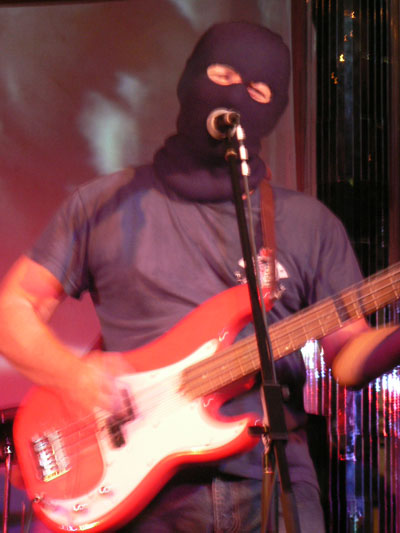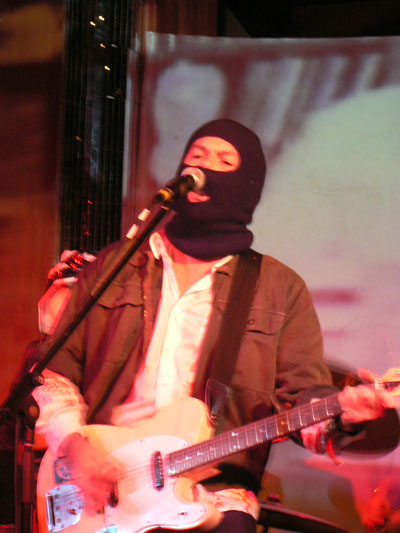 Ruby Oswald Mohammed El Jackal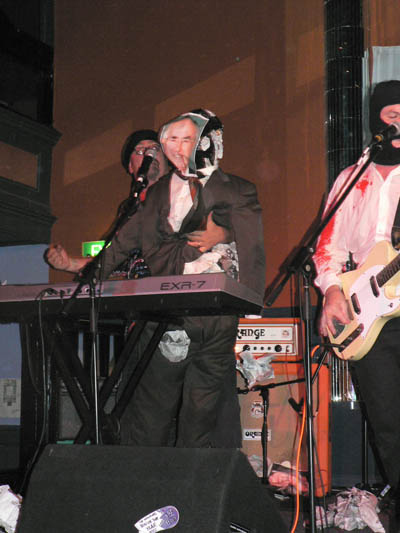 A dummy of Australian Prime Minister, John Howard, joins The Black Assassins on stage.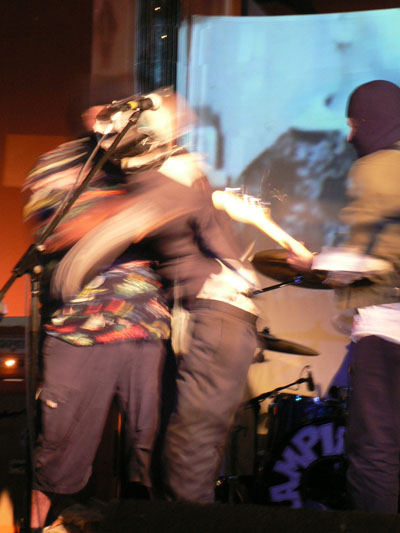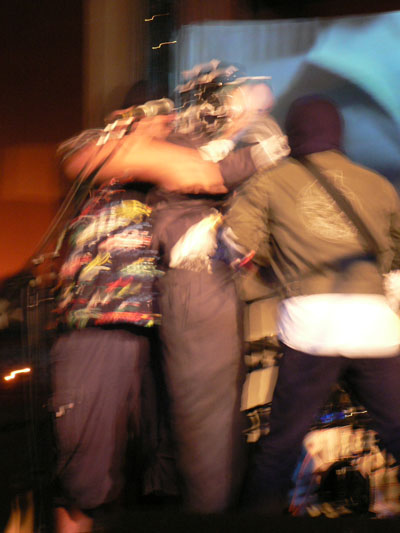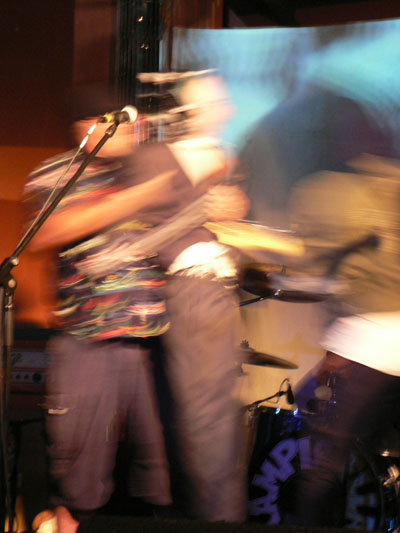 John Howard decides to thrash himself apart dancing with the Black Assassins.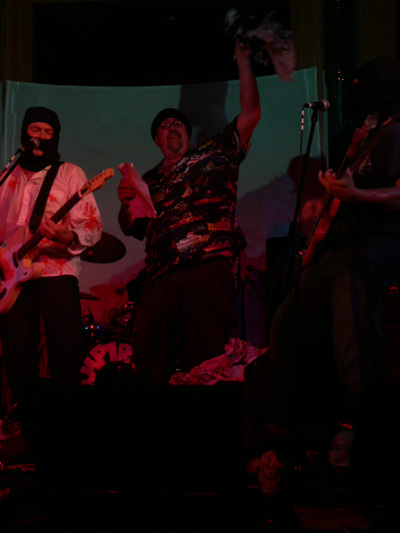 Sirhan Chapman holds pieces of the John Howard dummy aloft.

See more photos of The Black Assassins and other bands at this gig by clicking here.